Finding The Best Used Cars for Sale in Adelaide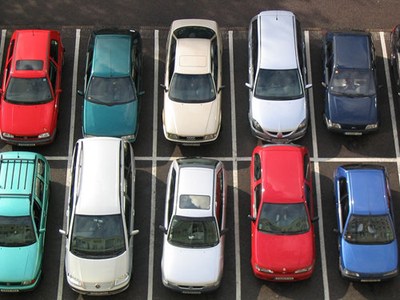 If you have ever bought or looking for used cars for sale in Adelaide, you can probably attest to what a treacherous journey it is.
There are so many things to consider.
When was the car last serviced? Are the tires and brakes in good working order? Is the engine in good shape? Does it have a functional spare tire? What's the mileage on the car? How old is it? Is there any damage to the car that you will have to fix? The list can go on and on and on. And the more research you do, the more confusing it gets!
Click Here to view our range of used cars in stock.
Don't you just wish you had someone to do all that tedious work for you so that you can just choose the car that you like?
If you answered "yes" to that question, then look no further than Car World Used for Used Cars for Sale in Adelaide.
We have over 30 years' experience in the automobile business, and every one of our staff members has the skills and expertise to find the gem in a sea of poor quality used cars. All of our used cars have undergone a stringent testing process to ensure that every car we sell is roadworthy and reliable. That means we do all the hard work for you so that you can simply walk into the store and choose the car of your dreams with the peace of mind that it won't let you down.
A team you can trust
Car World Used has built a reputation of having the highest business ethics in the car sales business. For us, it's not just about making the most money. We take genuine joy in helping you find the perfect fit for your personality as well as your budget. You can rest assured that we are not going to compromise our integrity just to make a quick buck. In fact, we want to turn you into our biggest cheerleader, and that's why we are constantly going the extra mile to please you.
You'll definitely find what you're looking for
We have the widest range of quality assured used cars in our showroom, so you're sure to find exactly what you're looking for. Whether you want to buy your first car, or you're looking for an affordable upgrade, we stock all your favourite brands at affordable prices. Some of the brands we have in our showroom include:
Ford

Holden

Mitsubishi Motors

Toyota

Mazda

Nissan

Peugeot

Honda

Hyundai

Subaru

Volkswagen

And so much more!
Car World Used will make your dream of an easy buying experience come true. Simply come visit our showroom, look at our wide range of choices, and choose the car of your dreams.
To make the whole experience even easier, we also offer flexible financing options so you can start driving your car even sooner.
Contact one of our friendly service agents today for more information about our full range of used cars as well as our affordable prices.
Get the great deals on used cars for sale in Adelaide.
Learn more about finding the best used cars in Adelaide.