How To Find a Cheap Car in Adelaide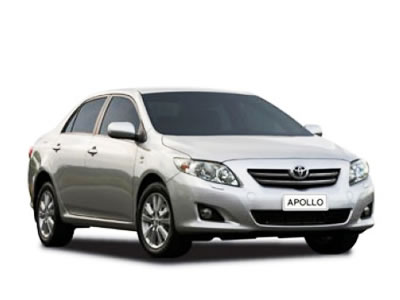 Your first car is like a rite of passage into adulthood. For the first time in your life, you'll be responsible for a piece of equipment that gives you more freedom of movement and access to a whole new world without the hassle of worrying your parents or anyone else. This is true even if it isn't your first car. Taking the leap to buy a new car can also be a huge responsibility as well as a big step forward.
Unfortunately, buying a car can be an incredibly expensive and difficult decision to make when you consider the fact that car and petrol prices keep moving upwards every month. Even the most basic cars can burn a huge hole in your pocket that will leave your budget reeling.
Click Here to view our range of cars for sale
But it doesn't have to be that way.
Our team at Car World Used has built their reputation around being the most reputable supplier of cheap car in the Adelaide area. We offer a wide range of cars, from entry level vehicles to luxury sports cars and everything in between, at the most competitive and affordable prices.
We believe that you should never have to compromise on the kind of car you want. The car you buy will make a strong first impression wherever you go.
Great quality at a great price
With us, there's no need to worry about compromising quality when buying a cheap car in Adelaide because all our new and used cars are quality assured and come with the Car World Used stamp of approval. You will also be surprised at the kind of car you can actually afford here with our low prices.
Through our relationship with car manufacturers and our experience in sourcing an excellent cheap car in Adelaide, we are able to negotiate the lowest prices on all your favourite brands. Some of the brands we have in our showroom include:
Ford

Holden

Mitsubishi Motors

Toyota

Mazda

Nissan

Kia Motors

Honda

Hyundai

Subaru

Volkswagen

And so much more!
We have over 30 years of experience negotiating the best prices for our customers on getting a cheap car in Adelaide and you can rest assured that we'll do the same for you.
Simply walk into our showroom and you'll be shocked at how affordable a high quality, top of the range car can cost you. When you first look at the price tag of your dream car, you'll be amazed at how we're able to keep solvent while keeping our prices so low! Car World Used offers a wide selection of cheap cars in Adelaide ranging under $1,000, $2,000 and $3,000.
Service you can trust
Car World Used has an impeccable reputation for providing our clients with the best service and the highest quality cars. We understand that your satisfaction is intrinsically linked to our success, and we go the extra mile to make sure your entire experience with us is pleasurable and efficient.
Come visit our showroom today to see our wide range of inexpensive, high quality cars and to speak to one of our friendly staff about our financing options.
Use Car World Used to help you to find a chaep car in Adelaide.
Get only the best cheap cars in Adelaide with Car World Used.