Where To Find Cars For Sales in Adelaide!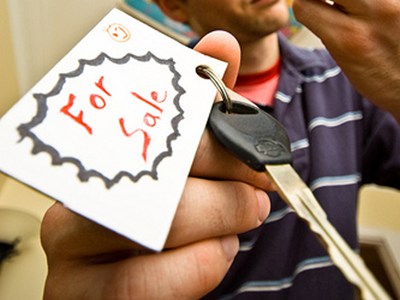 Are you in the market for cars for sale in Adelaide? Are you looking for the best deal in car prices in your area? Do you need reliable and affordable financing for the car you want? Are you in search of a reputable car dealership you can trust?
If you are, than you probably know how difficult it is to find a good deal from a reputable and reliable dealer. And cheaper options open you up to a world of scam artists who are trying to make a quick buck at your expense.
Click Here to view our range of cars for sale.
That's why I'm so excited to introduce you to Car World Used for cars for sale in Adelaide.
Car World Used gives you the best of both worlds.
We are a reputable dealer with over 30 years' experience selling cars in the Adelaide area, and have built a reputation for great customer service and the best business ethics for our clients. In addition, we pride ourselves on offering you the best deals on all your favourite brands.
We sell cars for varying budgets of under $1,000, $2,000 and $3,000, so we have something that'll fit everyone's budget. We stock all your favourite brands, including:
Ford

Holden

Mitsubishi Motors

Toyota

Mazda

Nissan

Peugeot

Kia Motors

Honda

Hyundai

Subaru

And so much more!
With over 30 years' experience servicing the automobile needs of Adelaide residents, you can rest assured that you'll find everything you're looking for and more in our showroom.
Quality assured cars
More important than having the widest range or the best prices, is making sure that all our cars for sale in Adelaide are of the highest quality. That's why every single car that comes out of our shop is checked (and double checked) for any faults or defects that could cause you trouble down the road.
Our staff members are experienced in eyeing out potential defects and we work with an exceptional team of mechanics that will fix any kinks we identify. What does that mean for you? It means you can rest assured that every car you buy from Car World Used is as good as new. We go out of way to make sure of it. Simply come to our showroom and pick the car you love, knowing that everything else has been taken care of.
Easy, fast financing
To make sure you start driving your new car as soon as possible, we also offer fast and efficient in-house financing. We understand how tedious and frustrating the process of car financing can be, so we strive to be the exception to the rule by being as fast and efficient as possible.
Our friendly financing staff will make sure to give you everything you need for affordable financing and will work hard to make sure that the whole experience is pleasurable and efficient.
Contact us today for more information on the cars we have on offer as well as our financing options. We are dedicated to helping you get behind the wheel of that dream car quickly, so call us today.
Read more about getting the best selection of used cars for sale in Adelaide.
Car World Used is one of the best car sales in Adelaide.