Getting Your Dream Cars in Adelaide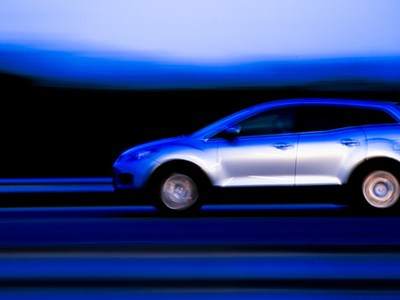 There's nothing like driving around your neighbourhood in your dream car.
The looks of admiration from your friends, the ease of driving a car with top of the line engineering, the feeling of having a car that perfectly fits your personality - it's the ultimate experience.
Unfortunately, faced with the financial reality of owning that dream cars in Adelaide, most people end up settling for the car they can affordinstead of the car they want.
But don't you give up on your dream car just yet.
Click Here to view our range of cars in Adelaide
There's a way for you to afford that dream car experience and start making that vision a reality sooner than you think.
How?
Simply visit Car World Used.
The best cars at the best prices
We offer a wide range of cars which have been quality assured by our team of experienced staff. You're sure to find what you're looking for in our showroom that stocks everything from entry level cars to luxury sports vehicles. We stock all your favourite brands including:
Holden

Mitsubishi Motors

Toyota

Mazda

Nissan

Peugeot

Kia Motors

Honda

Hyundai

Subaru

Volkswagen

And so much more!
When you walk into our showroom you're sure to find exactly what you're looking for. And the best part? We offer all our cars at the most affordable prices. In fact, you'll find it very difficult to get a better deal than the ones we offer at Car World Used.
Great customer service with an even better reputation
Have you ever walked into a car dealership and been accosted by a pushy salesman? Or had the horrible experience of being ripped off by a dealer?
If you have (or know someone who has) experienced this, you'll understand the importance of good customer service and ethics. We believe that these two characteristics are just as necessary for a car dealer as having cars in the showroom. That's why we ensure that from the time you walk through our doors to the minute you drive out with your new car, you'll be treated with respect and the utmost care by our team of experiences professionals.
Car World Used aim to make the entire experience as easy and efficient as possible, and that's why we have an unsurpassed reputation built over 30 years of servicing the automobile needs of the Adelaide area.
Simple financing options you can trust
Finding financing for your car can be a time-consuming and irritating task. You get rude clerks giving you half-baked answers to your questions, you're forced to keep coming back to your service provider for a seemingly endless stream of loose ends, and on top of all that, you usually get charged exorbitant interest rates.
Get your financing options sorted out right away with our in-house financing services.
With our trademark efficiency and exceptional customer service, you'll get everything you need to get your dream car in a remarkably short time.
Contact one of our service agents today to discuss how we can help make your dream a reality faster than you ever thought possible.
Finding great deals on used cars in Adelaide at Car World Used.
Read more about searching for car dealers in Adelaide.